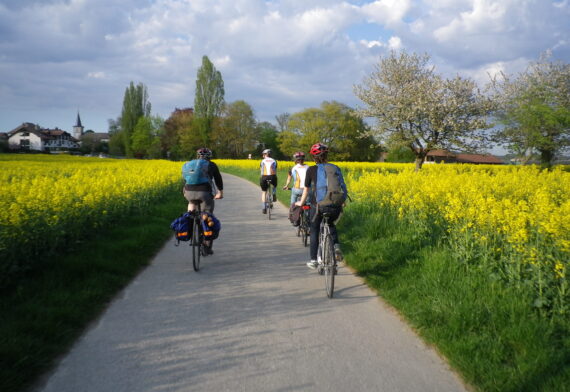 Geneva Cycling is a local division of Cyclomundo, a small bike tour company that offers bike trips in France, Switzerland, Italy, Spain, and Portugal. In addition, we arrange rental bikes, logistical support, and local expertise for groups of cyclists in and around the Greater Geneva/French Alps area. Our solutions range from self-guided trips and expertly guided tours, to itemized services such as luggage transfers, bike rentals, mechanic services or support vehicles
Our bike tours in the Greater Geneva/French Alps area take place on the roads we are lucky enough to call our "playground," given their proximity to our office in the Greater Geneva area, in the small town of Gaillard (just outside Geneva). Simply put, they are the roads we know best and are located in Switzerland and France, two of the best cycling countries in the world.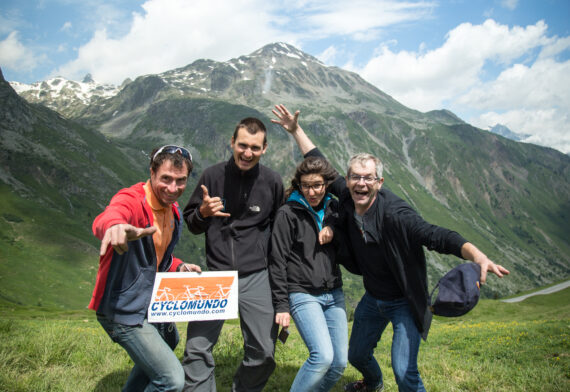 We are a small team and that is how we intend to stay! In keeping with the rest of Geneva, we are an international team too! Above all, we are passionate about cycling and keen to show you the best our region has to offer. As you will see from this website, very little is automated – when you send us a request, we take the time to answer your specific questions and address your specific requests.
When booking with us, we don't ask you for your payment information at the time of booking… only when the tour is 100% set up, so that you are 100% satisfied!
Our Philosophy and Mission Statement
Our objective is to combine our passion for cycling, our expertise of our local region, and our love for traveling into creating the most memorable, affordable, and rewarding life experiences possible for our clients. We are constantly driving towards helping cyclists of all backgrounds and fitness levels to discover the best that the Greater Geneva/French Alps region has to offer.  Due to the fact that we also offer point-to-point trips (starting from one area and ending in another), our services extend beyond Geneva and the French Alps… we also offer services in Provence and Burgundy.
We are strong believers in sustainable development which is why we rely on using a network of local guides and suppliers.  We favor family-run and locally managed enterprises which are run by people who have a passion for their region and its cultural, gastronomic, and historical heritage. We go out of our way to find these places for you because these are the types of experiences we would want for ourselves!
If you want to know more about us and our services, please contact us: