We have a passion for gravel and would like to share it with you. We believe the Geneva area is the perfect playground for trying it out. A bit further, the Bauges and the Aravis are also quite ideal for gravel bike tours. We also day tours and micro adventures.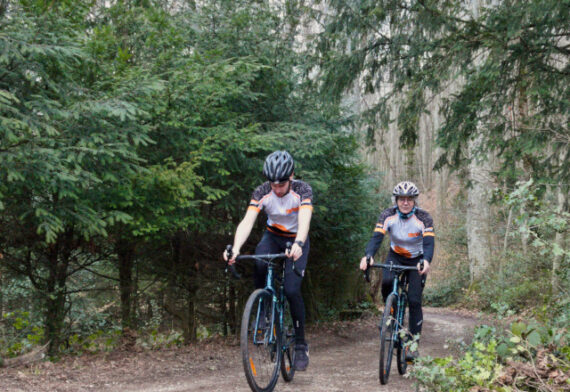 Bike adventure in the Monts de Genève, between the Arve and the Salève
In the space of a few hours, experience an off-the-beaten-track adventure in both France and Switzerland at the foot of the Salève, the iconic Genevois mountain.
You will follow the Arve river towards the Swiss border, passing vineyards, orchards and farmland before attacking the slopes of the Salève and discovering the unspoilt natural surroundings of our region following tracks and paths to La Chartreuse de Pomier.
The Adventure Nextdoor: Gravel grind your way from Geneva to Aix-les-Bains
Somewhere between road cycling and mountain biking, gravel cycling is the ultimate in flexible riding. It has really
taken off over the past few years and the Savoy region has some brilliant routes. If you want to enjoy some of the best scenery the area has to offer whilst riding these gravel trails then this is the tour for you!